SPIDER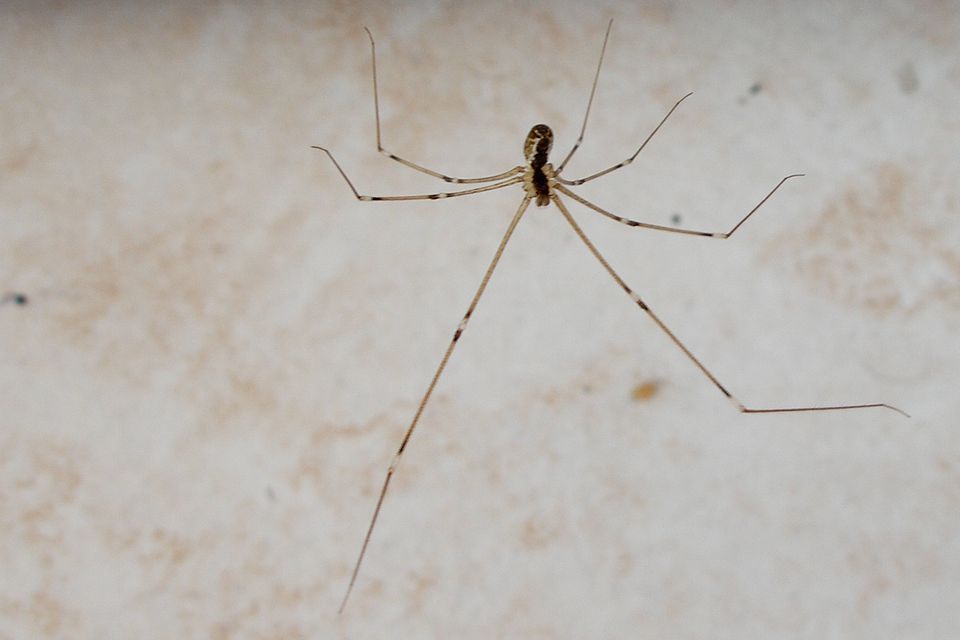 Spiders are one of the most-feared of all pests in the home that people want to exterminate. There are more phobias about spiders than any other past, and understandably so. If you get bitten by the wrong spider – a black widow or a brown recluse – and you have a bad reaction to the venom, you can end up in the hospital.
Spider Control
There are several things you need to know for pest control of spiders:
Don't expect perfection in spider control. Chemicals are not very effective against spiders, nor do the spiders readily pick up pesticides. So just spraying is not a great defense against spiders.
 Spiders are arachnids, not actually insects. True insects (such as ants, roaches, and wasps), use their mouths to groom themselves, so they end up eating insecticide that gets on their feet, legs, and bodies.
There is one exception to #2: If you use a pesticide spray on the surface of a crack that a spider goes in and out of, (such as between a baseboard and the carpet, or a piece of wood trim around a window), the spider's body will likely contact the spray and the pesticide could be effective.
The sticky trap, or glue trap, just captures spiders – if they walk through the trap, they die. But you can't cover much surface area with a trap, so you have to place them where the spiders are most likely to come to them. The most effective places to put glue traps are in dark, quiet areas.
HOUSE FLIES
Flies breed in any decaying, rotting organic matter like garbage, filth, excreta, manure etc. Garbage dumps attracts flies for food and to lay eggs. Flies regurgitate when feeding; this habit, together with particles of refuse stuck to their bodies, leads to contamination of human food and transmission of disease.
PREVENTION
Sanitation:
The key to managing all flies is sanitation. Eliminating fly-breeding sites, i.e. the material to which they are attracted to and on which they lay eggs, is usually sufficient to eliminate and prevent fly infestations. Conversely, without thorough sanitation, other control methods are largely ineffective. Therefore, trash should be kept in sealed containers (in trash bags and/or cans with tight-fitting lids). Dumpsters should be kept as clean as possible, emptied regularly and kept as far away from buildings as is practical. Manure and other decaying plant and animal material should be promptly removed. Also, eliminate areas of excessive moisture.
Inspection:
Just as sanitation is the key to successful filth fly management, inspection is the key to sanitation. To eliminate fly breeding sites, one must first locate the attracting material. Often this can only be accomplished by conducting a thorough inspection of the premises, and by knowing what to look for and where to look. First, identify the flies involved, inspect for material that attracts that species and then eliminate the material.
Exclusion:
Another important step in fly management is to exclude them from the premises. This is done by keeping doors, windows and vents closed, as much is practical, and by screening and sealing around these and other fly entry points. Automatic door closing devices and air curtains that blow air away from doorways also can be installed to supplement an integrated fly management program.
METHOD OF TREATMENT
Chemical Control
While the use of pesticides is usually not the best means of managing filth fly problems, sometimes chemical control can be a valuable component of an integrated fly management program. Pesticide-releasing fly strips can be placed in attics and smaller, unoccupied enclosed rooms where filth flies are a problem. Contact (non-residual) pesticides are applied as a space treatment (fogged) to kill adult flies. This type of control provides only temporary relief and cannot be relied upon to eliminate the problem. Residual pesticides – those that remain active for some time – can be applied to outdoor surfaces where flies rest, such as the outside surfaces of restaurants and public area. Fly baits formulations are also available for outdoor fly control, including use around dumpsters.
Mechanical Control
The best means of controlling flies is through ultraviolet light traps. To be effective light traps must be properly placed. This type of trap should be placed where it cannot be seen from outside the building, no more than 5 feet above the floor (where most flies fly), and away from competing light sources and food preparation areas. Bulbs should be changed at least once a year.
COCKROACHES & ANTS

ODOURLESS GEL TREATMENT
We offer the most advanced gel treatment for cockroaches and ants. This treatment is safe, quick, effective and stress free. You don't need to empty the cabinets and drawers and you don't even need to leave the house after the treatment. Our trained staff will apply this odourless gel at sensitive areas such as kitchen cabinets, drawers, cracks, hiding places and kitchen appliances. The Gel has an edible product especially attractive to cockroaches. The Gel also has a cascading effect. Once some cockroaches have eaten the gel they also contaminate other cockroaches thus producing cascading effect throughout the population of cockroaches. This leads to quick eradication. About 80% of cockroaches die in about one week. The remaining cockroaches are effectively controlled within three weeks. It takes about 30 minutes to treat a flat of about 750 Sq. Ft.
Ants are the social insects that live in colony are close relatives of bees and wasps. Several species are the major pests of lawn and other ornamental plants, which are in and around homes, office and buildings.1) Gel is applied at their most suspected outlets like wall cracks,crevices,holes in electrical appliances,etc.
2) For red and black ant control,and odouless liquid is put on as spol spray.
benefils:
1) A completely odouless,hassle-free and safe solution for your family members-adutls kids and pets
2) No need to empty out your kitchen,hence very convenient.
3) Long-lasting and highly efficient treatment which can be carried out anytime of the day.
service timefeame:
1) Single service includes a 1time service.
2) Yearly (amc)service includes 3 services at intervals of 4 months.
3) Single ervice is for 3 months.
4) Amc (yearly) service is year long protection.
SILVERFISH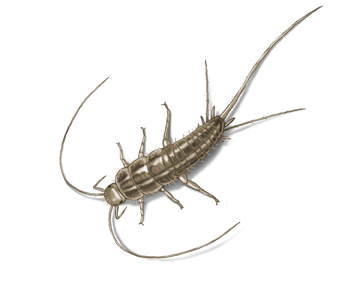 Facts
Where Do They Live?
Capable of thriving in most climates, silverfish prefer to dwell in dark, damp areas such as basements, attics, kitchens and bathrooms. They are especially attracted to paper and damp clothing. Commonly found in stored boxes in garages and sheds.
How Serious Are Silverfish Problems?
May Cause Allergies
Silverfish often present a mild risk to people and property. They do not transmit disease, but the pests may trigger allergies in some people.
May Attract Other Pests
Their presence sometimes attracts carpet beetles and causes unease due to their strange appearance.
May Cause Damage to Personal Items
While indoors, silverfish also eat grains and chew large holes into clothing, upholstery, or paper. In large numbers, they can cause a lot of damage. Ruined items often include stored files, books, and vintage clothes.
Silverfish Prevention & Control in the Home
Nocturnal & Secretive
Silverfish are nocturnal and move very quickly. They are secretive, and the severity of an infestation may go unnoticed for long periods of time, allowing for exponential growth. Silverfishreproduce quickly.
Prefer Moisture
Silverfish can survive in almost any environment, but they prefer areas with high humidity. Nymphs develop faster in areas that are humid. Therefore, one of the best ways to prevent an infestation is to control humidity.
Open vents in crawl spaces
In basements, use baseboards with caulking
Silverfish consume a variety of foods, and stringent housekeeping practices may help prevent an infestation by limiting potential feeding sites
Traps
However, if your home already hosts a silverfish population, hiring a professional who can create a customized approach is recommended. Traps and insecticides sold in stores will only kill individual insects and cannot address an entire infestation. Some people try to use cinnamon to repel silverfish from certain areas, but it does not kill the insects or their eggs.
Addressing a silverfish infestation requires treatment of both adult silverfish and their harborage. Most do-it-yourself remedies prove ineffective over time, with brief periods of relief followed by another infestation. There are a variety of silverfish traps on the market. However, these traps target individual insects and cannot prevent entire silverfish populations.